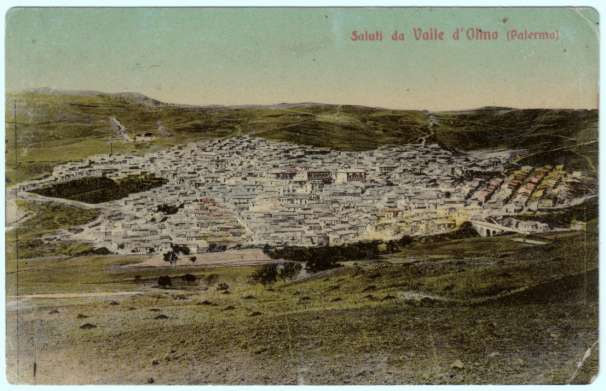 Do you know, or suspect, that your ancestors may have come from the village of Valledolmo in Sicily? If you do, this site may help you trace your lineage. Here you will find indices to the civil vital records of Valledolmo for all of the years that are available through the microfilms produced by the Mormon Church: 1820 - 1910. Church records exist for earlier years, but they have not been microfilmed. Of course, civil records exist for the years after 1910 but they have not been microfilmed.
To begin your search click on READ THIS PAGE FIRST and then select the appropriate birth, death, or marriage index from the list on the left. For each year the list is alphabetical. Each family historian is STRONGLY URGED to view the actual microfilmed record at Fimilysearch.org . Records before 1860 are available for viewing at the Antenati.com website.
There are two Facebook groups where you can find other people interested in their Valledomesi ancestors: Valledolmo,Sicily, Italy Genealogy Group and
Sicilian and Aeolian Islands Genealogy.