The People of Valledolmo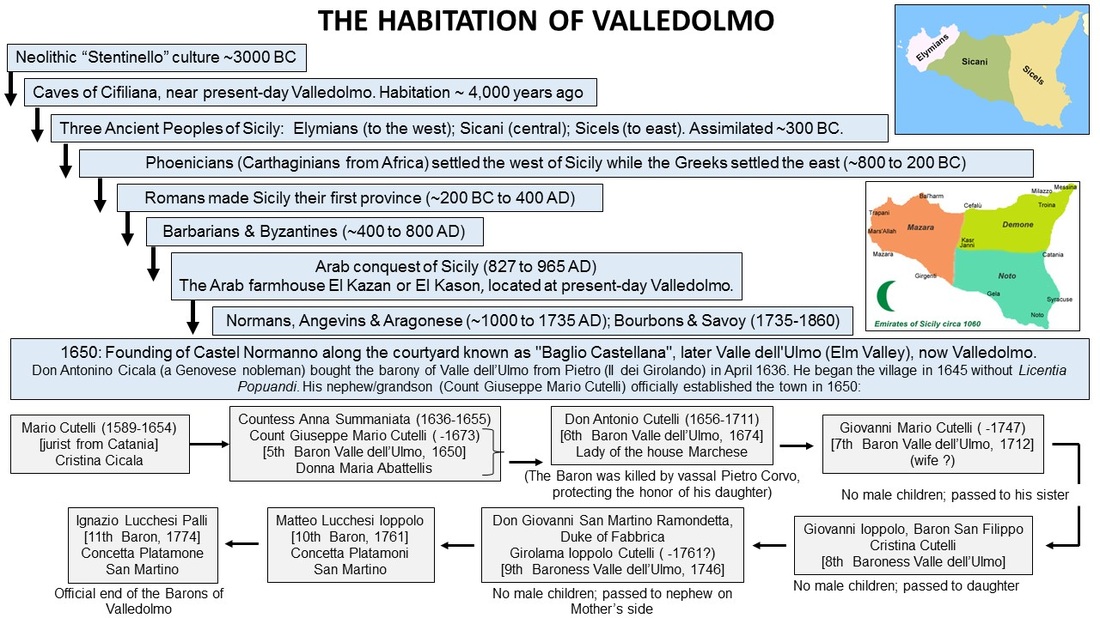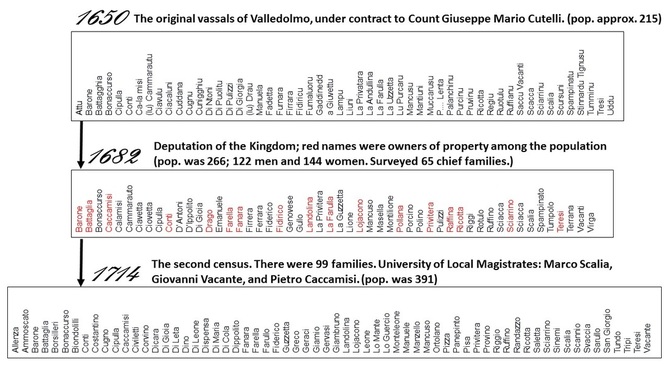 From a Genovese Baron, and his fifty vassals, sprang the enduring town of Valledolmo. With a population of 8,015 in 1881, the town lost nearly 3,000 of her sons and daughters to the mass migration to the Niagara Frontier of Western New York. Who were these people?
Our quest to discover our genealogy has brought us back to our ancestral land, the Valley of the Elm. Volunteers are busy indexing 91 years of birth, death, and marriage records to gain that knowledge. Within those pages - stained and mildewed with age - reside our ancestors along with their friends and neighbors. We've developed a master list of surnames pulled from those pages. We also show the range of dates represented by these family names.
CLICK HERE
to download the list. The list can also be very helpful when attempting to decipher names on old town records. It is not always easy reading the original records; try it for yourself below to discover the father of Gaetana, born in 1886:

It is Giuseppe Chiavetta, a farmer (contadino) of forty years, domiciled in Valledolmo.

Please let us know if you run across any indexing errors we may have made.